Join YWAMers around the globe in praying and hearing from God. He is inviting you!
As the university school year begins in many places, we invite you to pray for universities. Specifically, pray for university students near you and for YWAM's campus ministries around the world. YWAM has more than 90 campus ministry locations in countries across the world, such as Nicaragua, Tanzania, and Vietnam.
University World News reported in 2012 that the total number of students around the globe enrolled in higher education was expected to double to 262 million by 2025. Many of these students come from restricted-access nations. They are tomorrow's world leaders.
. . the university is a key doorway for the Body of Christ to reach and teach the nations – especially through ministry to international students from creative access nations.

YWAM Madison, Wisconsin Student Mobilization Centre website
 Prepare to Pray:
Review some of YWAM's campus based ministries and their work (see more at the end of this document):
Make a list of local institutions for higher learning in your area.
Make a list of students known by you or your location.
Discuss your local campus based ministries situation. Who are you reaching? What opportunities do you have to reach others?
Get a picture of international student mobility via this interactive map. It shows where students go and where they come from in each country of the world: uis.unesco.org/Education/Pages/international-student-flow-viz.aspx#sthash.Q6WDGds3.dpuf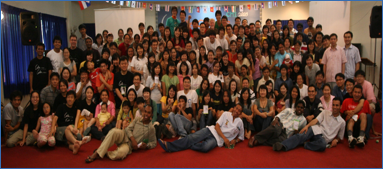 Pray for Universities:
Universities and Students Near You
Pray for eradication of Bible poverty in all universities.
Pray for university professors and staff and that they would come to know the Lord and develop a biblical worldview.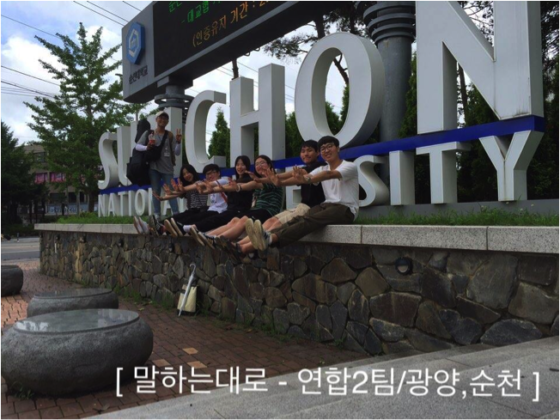 Pray for college students to make time for worship and ask that our Father would grant them rich times with Him.
Pray for wisdom for university students to do well on tests, papers and projects and bring glory to the Lord.
Pray for solid relationships between students and their parents and for a heart of obedience when students are home.
Pray for healthy relationships for university students and that believing students would shine the light for unbelievers.
Pray for purity in thought, word and deed.
Pray for students to embrace God's will for their lives.
Pray that the whole campus from the powerless to the powerful be reached with the whole gospel
Pray for a biblical worldview to permeate universities through: discipleship schools, small group Bible studies, seminars, and conferences.
Pray that God would raise students who receive Christ today into future leaders in their nation.
Pray for the planting of campus fellowships/churches amongst the most unreached immigrant people groups and international students in universities. Pray that those students would be empowered to reach their own people throughout the world.
As a team, pray for God to reveal opportunities for campus based ministry in your local area.

YWAM's Campus Based Ministries International
Pray for YWAM's Student Mobilization Centre (http://uofn.edu/colleges/uofn-student-mobilisation-centre). The mission of the Student Mobilization Centre is to mobilize university students of all nations on every campus worldwide to God's purposes for their lives in knowing Him and making Him known through their life's work.
Pray for potential student interns and YWAM locations to be linked together through YWAM's Converge service (www.ywamconverge.org). Converge is an online missions mobilization tool, a searchable registry of internship opportunities.

Pray for the equipping of new YWAM missionaries through focused training schools, such as the School of University Ministries & Missions.
Pray that many respond to Christ's call to universities around the world.
"… teaching them to observe all that I have commanded you."

Matthew 28:18-20
Take Action:
Engage university communities both near you and in other countries. Mobilize students to serve and learn about issues of poverty, disease, illiteracy, impure water, human trafficking, domestic violence, drug abuse, homelessness, at risk youth, etc.

Reach out to international students at a university near your YWAM location.
Set aside a regular time to prayer walk at local universities.
Pursue opportunities to partner with YWAM campus ministries. Invite a university ministry team to your location for ministry orientation or host a university ministry seminar at your base to learn how to interact with universities.

Sign up as a host with Converge to get prequalified student interns for your YWAM ministry: https://ywamconverge.org
Share on facebook.com/youthwithamission, post a picture and add a comment about how you prayed.
Go to twitter.com; search for #praywithywam and tweet about your prayer time/post a picture.
Send an email to prayer@ywam.org letting us know how you prayed and what God revealed to you.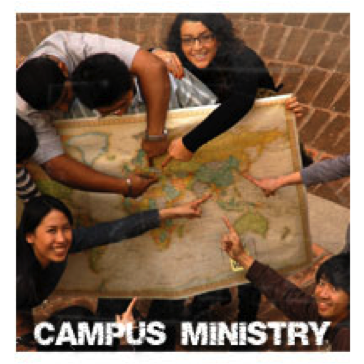 Upcoming Prayer Topics:
October 13 – A Year of Answered Prayer
November 10 – Spheres of Society
Don't Miss The Invitation:
YWAM Campus Ministry Locations
Some locations have been removed from this list for security reasons.
ARGENTINA
BANGLADESH
CAMBODIA
CANADA
CHILE
CHINA
COLOMBIA
Cartagena
Barranquilla
Medellin
ECUADOR
EGYPT
ESTONIA
GEORGIA
GERMANY
HONG KONG
INDIA
Chennai, INDIA
Greater Noida, INDIA
Karnataka, Dharwad, INDIA
Kolkata, INDIA
Mysore, INDIA
Pune, INDIA
Bangalore
INDONESIA
Bandung, INDONESIA
Pontianak, INDONESIA
JAPAN
KAZAKHSTAN
LAOS
MADAGASCAR
Antananarivo, MADAGASCAR – ywam-madagascar.org
Fianarantsoa, MADAGASCAR
Mahajanga, MADAGASCAR
Toliara, MADAGASCAR
MALAYSIA
Kualalumpur, MALAYSIA
Kuching, MALAYSIA
Penang, MALAYSIA
MONGOLIA
Darkhan, Mongolia
Daanbaatar, MONGOLIA
NEPAL
NEW ZEALAND
NICARAGUA
PARAGUAY
PHILIPPINES
Antipolo City (Cainta), PHILIPPINES – http://www.ywamatc.com/
Baguio City, PHILIPPINES – ywamphilippines.org
Dagupan, PHILIPPINES
Dumaguete, PHILIPPINES
General Santos, PHILIPPINES
Iloilo, PHILIPPINES
Luzon Island (Batangas Province), Nasugbu, PHILIPPINES
Valencia, PHILIPPINES
RUSSIA
SOUTH KOREA
Busan,
Cheju, http://www.uofnjeju.org/
Chuncheon
Cheonan,
Daejeon,
Gwangju,
Seoul,
Suwon,
TaeGu,
Ulsan,
Gunsan, SOUTH KOREA
SWEDEN
TANZANIA
THAILAND
Bangkok, THAILAND – http://www.ywamthai.org/
Chiang Mai, THAILAND – http://ywamcm.com/
Chiang Rai, THAILAND
Hat Yai, THAILAND
Kalasin, THAILAND.
Khon Kaen, THAILAND
Khorat, THAILAND
Mahasarakham, THAILAND
Ratchathani, THAILAND
UdonThani,THAILAND
Roiet, THAILAND
UGANDA
USA
Akron, OH – http://www.ywamakron.com/
Atlanta, GA
Boston, MA – http://www.ywamboston.org/
Dallas
Madison, WI – http://www.ywammadison.org/dts/udts-2/
Ocean City, NJ USA – https://ywamconverge.org/
Phoenix, AZ
Salem, OR
San Francisco, CA
Seattle, WA
Kealakekua, HI USA –
VENEZUELA
VIETNAM