Join YWAMers around the globe in praying & hearing from God. He is inviting you!
And now we thank you, our God, and praise your glorious name.

1 Chronicles 29:13
Praise God that He is our creator, our Father, our redeemer, our protector and He answers our prayers! In October 2015 YWAM launched The Invitation, inviting all YWAMers to pray monthly on the same (or similar) day. We have prayed for global topics like ending Bible poverty, refugees and Muslims. We have prayed for areas where YWAM does not have a presence such as the Horn of Africa. And we have prayed for local matters such as universities and YWAM property. The Lord has answered many prayers during this past year and to mark the one-year anniversary of The Invitation we are inviting you to spend time thanking God for a year of answer prayer.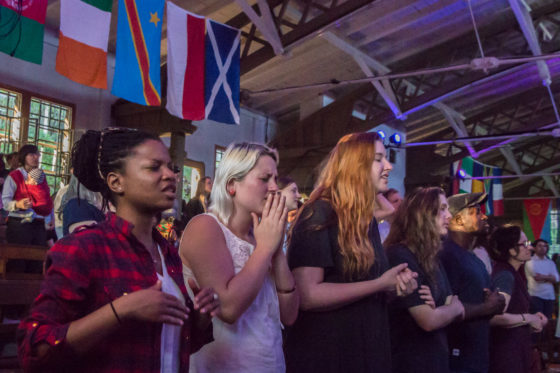 Some of the highlights from The Invitation's first year include:
Through a video produced for The Invitation, a YWAM leader shared his vision of God's Grace Flowing to the Muslim World. We prayed for this in January. The video has been viewed by over 10,000 people on Facebook and YouTube.
Many reported a greater understanding of, and thus a greater ability to love Muslims after praying for the Muslim world during June and July (30 Days of Prayer for the Muslim World). YWAM Dunham, Quebec referred to Muslims during the 30 Days as "our brothers who have not come home yet."
On the day when we prayed for YWAM properties, Mission Builders International received an unexpected check for $40,000 to pay down their mortgage and YWAM San Diego, USA signed papers to buy four acres of land.
Many prayed for areas where YWAM does not have a presence including the Horn of Africa, Maldives, Bhutan, Sri Lanka, India, Nepal and Bangladesh (December).
Through the prayer focus on YWAM Ships (April) YWAMers reported a greater awareness of what God is doing through this ministry. Outpost Panama praised God for bringing Making Waves to minister to various Indian tribes.
We prayed to End Bible poverty last October and in March gave an update that showed the progress being made in translation and distribution of Bibles by YWAM locations including Blantyre, Malawi, YWAM Chiang Rai, Thailand and YWAM Kona, Hawaii.
YWAM Quebec, Canada was led to pray for reconciliation between French Canadians and English Canadians in February when we prayed for governments and symbolically, they washed the feet of one another.
YWAM leaders and various others groups were in session during several global prayer days and included The Invitation in their time of prayer. Specifically, during Europe DNA Infusion, the participants prayed for YWAM property and set up donation and prayer stations for each base represented that was currently in the middle of a building project.
I will give thanks to the Lord with my whole heart; I will recount all of your wonderful deeds.

Psalm 9:1
 Prepare to Pray:
Ask God to reveal answered prayers at your location—those you have seen and those unseen.
Review this list of topics for The Invitation from the past 12 months and list prayers that God has answered at a global, local and individual level.

Ending Bible Poverty (October 2015 and March 2016)
Local Immigrants (November 2015)
The Horn of Africa (December 2015)
God's Grace Flowing to the Muslim World (January 2016)
Local government (February 2016)
YWAM Ships (April 2016)
YWAM Property (May 2016)
30 Days of Prayer for the Muslim World (June into July 2016)
Refugees (July 2016)
YWAM Together (August 2016)
Universities (September 2016)

Meditate on this verse and note specific ways that God has answered YWAM prayers through the years:
But we your people, the sheep of your pasture, will give thanks to you forever; from generation to generation we will recount your praise.

Psalm 79:13
Praise God:
Referring to the lists you made during time of preparation:

Praise God for the prayers that He has answered during the past year at a local, area and national level.
Praise God for the prayers that he has answered for YWAM through the years.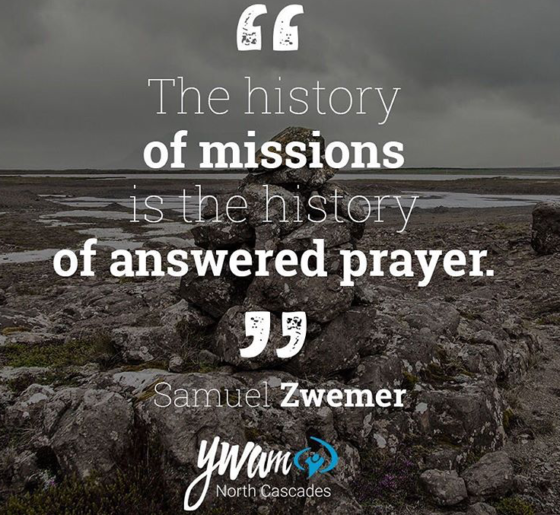 Pray:
Pray for YWAMers, specifically DTS students, to:

always be offering up a sacrifice of praise to God (Hebrews 13:15)
have lips that acknowledge His name (Hebrews 13:15)
praise Him with a whole heart (Psalm 86:12)
have full belief in God's promises (Romans 4:20-21)
give thanks in all circumstances (1 Thessalonians 5:18)
fear Him and praise Him (Revelation 19:5)
always give thanks for everything (Ephesians 5:20)
make requests of God with a spirit of thanksgiving (Philippians 4:6)

Make a list of the people that your location is thankful for and praise God for them. Mention each one in prayer.
Pray for proper understanding of what God has done for you and the eternal promises He has for you.
But thanks be to God, who gives us the victory through our Lord Jesus Christ.

1 Corinthians 15:57
Take Action:
Tell someone other than a close friend, coworker or family member why you are thankful to God.
Produce a praise report. Add the report to your website, post it on social media, or send it to supporters, parents, or others. See example: http://ywamyosemite.org/praise-report/
In God we have boasted continually, and we will give thanks to your name forever.

Psalm 44:8
Identify a way for your location to keep track of answered prayers—a wall, a journal, a blog, or some other form. Set up a process for keeping it current. Use the list during worship time on a regular basis.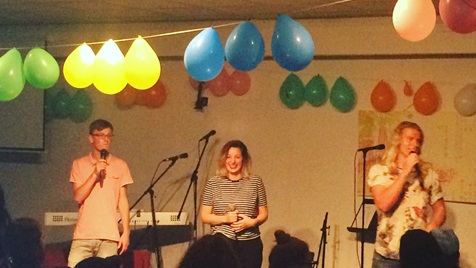 I will praise the name of God with a song; I will magnify him with Thanksgiving.

Psalm 69:30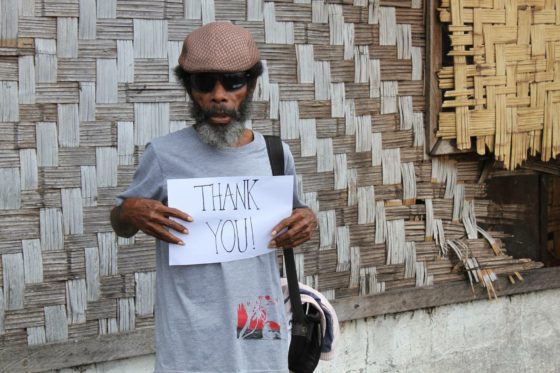 Future Topics:
November 10 – Spheres of Society
How We Prayed – September – Universities:
YWAM Puerto La Cruz, Venezuela fasted one day and sent a prayer report noting Bible verses and key messages they received from God.
Several requested prayers on Facebook for specific universities, including: Arturo Prat University in Iquique, Chile; The University of Newcastle in Australia; University of the South Pacific, Laucala campus; University Utrecht in the Netherlands, and others.
Don't Miss The Invitation: