Join YWAMers around the globe in praying and hearing from God. He is inviting you!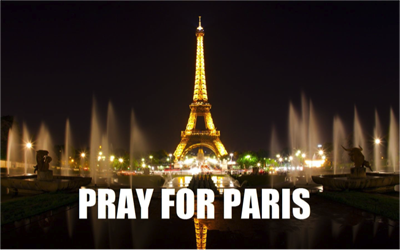 Paris has been nicknamed the "city of lights" because it was one of the first cities to have gas lights in the streets, specifically 56,000 gas lights in the 1860s. However, in recent years Paris has been far from being a "city of lights" from a gospel perspective. Tim Svoboda of YWAM's City Ministries includes Paris in his list of the top five "Super Giant" cities where there is a stronghold of darkness (the others are Kolkata, Moscow, Pyongyang and Tokyo).
Recent events though—terrorist threats and attacks, the financial crisis and the refugee crisis—may be reason for a change, one that YWAM Paris leader Carrie Webb describes as "a definite shift in the spiritual atmosphere of Paris. What used to be an extremely hard ground has been cracked open and a plowing of the field has started." Carrie also notes the role that prayer and past and present missionaries have played in cracking the ground.
Please join us this month in praying for breakthroughs in Paris.
The light shines in the darkness, and the darkness has not overcome it.

John 1:5
 Prepare to Pray:
Read this account of YWAM's Summer of Service in Paris to obtain an understanding of the shift in how people are responding to the gospel in Paris: https://spark.adobe.com/page/EUAD3l5MwzB8W/
Picture Paris more clearly using these statistics (sources New York Times, Wikipedia, YWAM Archives, Operation World):

Over 12 million people live in Paris and the surrounding area making it the largest city in Western Europe.
Paris is one of the most culturally diverse cities in Europe. Approximately 20% of its population was born outside France and 41.3% of people under 20 have at least one immigrant parent.
100 migrants arrive daily as of November 2016 with 3,000 camped in tents in just one area of the city.
Religious affiliation:

High population of atheists and non-religious
7 million Muslims, or 10 – 15% of population
320,000 Jews, or just under 3% of population
Declining Catholic population
2% of population or less are Evangelicals

Pray:
Migrant People
Pray for safety and provision for migrant people living in Paris.
Pray for police and other workers to have wisdom and grace when working with displaced people.
Pray for the hearts of Parisians to be open to welcoming migrant people. Pray that the government would have wisdom and generosity in caring for immigrants.
Praise God for the growth of the church amongst the immigrants from Africa. Pray that the Africans can related the Gospel to the French.
Terrorism
Pray for the families of the victims and those who were injured in the Paris bombings last year (November 2015) and the terrible trauma of the Nice lorry attack last summer. In Paris, the attackers killed 130people, including 89 at the Bataclan theatre. Another 368 people were injured, more than 80 seriously. Pray also for healing and for an awareness of eternal things for people traumatized in Paris as a whole.
Pray for those who planned and executed the Paris attacks and for their families that God would reveal the truth to them.
The Occult
Pray against the occult. There are ten times more people earning a living via the occult than there are evangelical pastors and missionaries in Paris.
Pray for continued Spirit-led unity among the small number of Christians in Paris so that darkness is defied.
Pray that Parisians would see the light of Christ and that they would be repelled from the dark ways of the occult.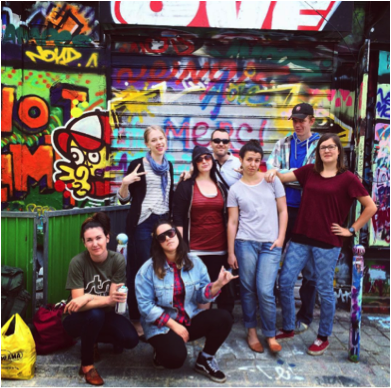 Spiritual Breakthroughs
Pray for spiritual strongholds to be broken. Pray that the people of France would turn their hearts toward God as things are being shaken and the question, "What do we really believe?" is being asked.
Pray for the new wave of spiritual movement towards Christ in Paris. Pray for heads of families, single people, the elderly, students, Muslims, Jews, and others.
Pray for the church to "look" French.
The number of evangelicals is growing. Pray for continued multiplication of churches and for safe places to worship in every one of the 20 arrondissements, or administrative districts in Paris.
Pray for church denominations that are currently dead in Paris, but should they awaken have huge potential.
Pray for the North African Muslims and for the missionaries that work amongst them. The ratio of missionaries to Muslims is very low.
Pray for God to send missionary workers to France. Pray for effective training to prepare these workers for the spiritual climate and challenges in Paris.
Pray for the relatively small number of Christians in Paris to show the love and empathy of Christ to this city in crisis situations, whether it be refugees, terror attacks, homelessness or people in everyday life situations.

YWAM Paris
Pray for affordable housing for students and staff.
Pray for provision of a building to use as a hub that accommodates most of the housing, community areas, dining room and lecture rooms needed for staff and students.
Pray for favor for YWAM Paris with visas.
Pray for opportunities for YWAM to get more involved with refugees in Paris. Pray for new connections and strategic people who have solid information.
Pray that God would open the door for YWAM to partner with more organizations and churches in Paris.
Pray that YWAM's capacity would expand for the needs and opportunities of Paris and that resources would become available for training and for reaching the poor and needy. Pray for God to send innovative people and ideas to respond to the numerous people groups, needs and opportunities Paris offers.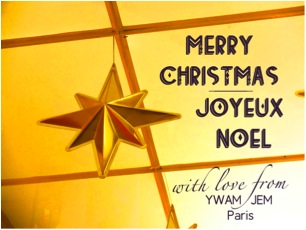 Take Action:
Contact YWAM Paris:
Visit Paris for a prayer journey.
Read two responses to the Paris attacks last November: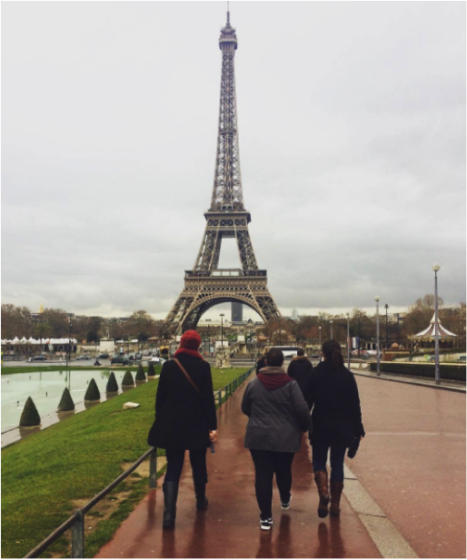 General

Share on facebook.com/youthwithamission, post a picture and add a comment about how you prayed.
Go to twitter.com; search for #praywithywam and tweet about your prayer time/post a picture.
Send an email to prayer@ywam.org letting us know how you prayed and what God revealed to you.
How We Prayed
November 2016 – Spheres of Society
YWAM Madison posted that they prayed for the spheres of society, specifically that they prayed for teachers in the sphere of Education.
YWAM Kona students took time during class to go to their prayer room and prayed for Jesus to be made known all over the nations through all the spheres.
July 2016 – Refugees
YWAM Hong Kong prayed for refugees using a large floor map.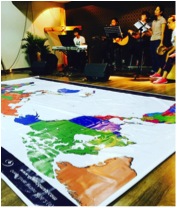 February 2016 – Governments
YWAM Hong Kong and YWAM Paris prayed for governments: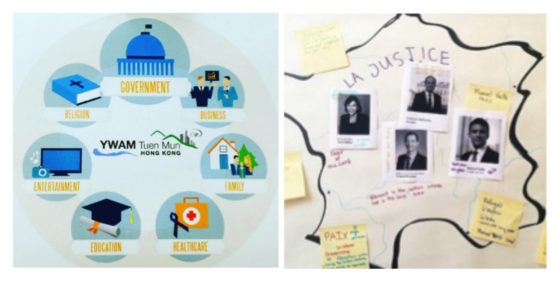 Future Topics:
January 12, 2017 Unity – Building Bridges
Don't Miss The Invitation: