Join YWAMers around the globe in praying and hearing from God. He is inviting you!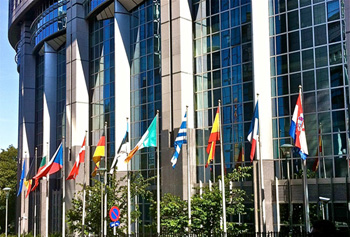 European Parliament. Source: Jeff Fountain
In YWAM "we desire to see God's transformation in every sphere of society". The spheres of influence are: family, government, economics (science, technology and business), religion, education, media, and celebration (arts, entertainment and sports). This month, as you pray for your YWAM location and local concerns, we invite you to pray for your local government sphere.
First of all, then, I urge that supplications, prayers, intercessions, and thanksgivings be made for all people, for kings and all who are in high positions, that we may lead a peaceful and quiet life, godly and dignified in every way.

1 Timothy 2:1-2, ESV
Suggested Preparation for Prayer:
Spend time with the Lord listening to what He has to say to you about your location.

What are the key prayer concerns for your location/your community/your city?
How can you pray for your students?

Think about your city government. What are the current issues? Is there unrest or stability? Is there volatility when leaders change? Are Christians being persecuted by the government?
Read "Praying for Local Governments." You can find the article at: ywam.org/about-us/praying-for-local-governments/. This explanation was written for The Invitation by Jeff Fountain, formerly the leader of YWAM Europe. Many of the prayer points this month have been taken from this article.
Identify and list key local government leaders. Be mindful how God views those in authority. "The king's heart is a stream of water in the hand of the Lord; he turns it wherever he will." (Proverbs 21:1)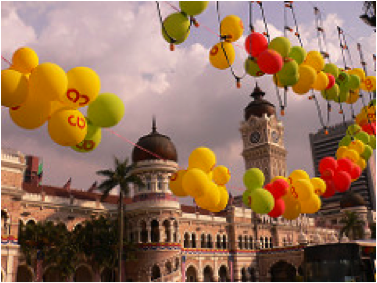 High Court of Malaysia. Source: Hakan Uragard (Flickr)
Suggested Prayer Points:
Pray for peace and stability.

If you are located in an area of peace and stability, thank God that you benefit from the influence of biblical ideas in the formation of your government.
If you are located in an area where unrest is common, where leadership changes often bring violence, where Christians are persecuted or where peace and stability does not exist pray for a revival of people and leaders to know the truth and to live for God's glory.

Ask God to show you how to be the salt and light the world needs.
Pray for the local government leaders identified during your time of preparation, even for those with whom you don't agree:

For wisdom to execute justice well for the common good (Romans 13:3-4 and Jeremiah 29:7)
For wise decisions for future generations
For open minds and listening ears
For discernment regarding religious issues and for healthy attitudes toward Christians
For effective stewardship of public resources

Pray that God will use unbelieving leaders to accomplish His purpose in your city
Pray for your YWAM location, that relations with local government leaders would be strengthened and that the government leaders would view YWAM as an organization with relevant answers and solutions
Share how God spoke to you.

Share on facebook.com/youthwithamission, find the post for 

February 11

, and add a comment about how you prayed.
Go to twitter.com; search for #praywithywam and tweet about your prayer time/post a picture.
Share with other YWAMers in person or through other channels.
"We may disagree with the judgement and policies of our political leaders and wish for greater character in them as persons.  But, we are still exhorted to pray for them."

Jeff Fountain, Director of Schuman Centre for European Studies
Take Action:
Identify a specific local government agency and/or leader

Become more intentional about praying for them.
Partner with them to be a resource with solid solutions to problems.

Identify a local situation where there are social tensions. Seek God for how your location could bring about social cohesion. Involve your church.
Reflect on 1 Peter 2:13-14, 16-17. What does it look like to be subject to every human institution? Be subject for the Lord's sake to every human institution, whether it be to the emperor as supreme, or to governors as sent by him to punish those who do evil and to praise those who do good. . . Live as people who are free, not using your freedom as a cover-up for evil, but living as servants of God. Honour everyone. Love the brotherhood. Fear God. Honour the emperor. 
Reflect on God's sovereignty over cities/nations:

Behold, the nations are like a drop from a bucket, and are accounted as the dust on the scales; behold, he takes up the coastlands like fine dust. . . All the nations are as nothing before him, they are accounted by him as less than nothing and emptiness. . . It is he who sits above the circle of the earth, and its inhabitants are like grasshoppers; who stretches out the heavens like a curtain, and spreads them like a tent to dwell in; who brings princes to nothing, and makes the rulers of the earth as emptiness. (Isaiah 40:15, 17, 22)
The sentence is by the decree of the watchers, the decision by the word of the holy ones, to the end that the living may know that the Most High rules the kingdom of men and gives it to whom he will and sets over it the lowliest of men. (Daniel

4:17

)

Learn more about spheres of influence:
How We Prayed:
YWAM Durgapur
December 2015 – Horn of Africa and Where YWAM is Not
YWAM Dunham (Quebec, CN) brought staff and students together to pray. They also submitted a report sharing that they prayed for God to remove sinful thoughts from the hearts of men and that God would send more workers to this region.
YWAM Durgapur (West Bengal, India) prayed and also submitted a report. They prayed for Eritrea, Djibouti, Somalia, and Yemen as well as; Maldives, Bhutan, Sri Lanka, India, Nepal, and Bangladesh.
YWAM's East Africa Leadership Team prayed and reached out to YWAM Horn of Africa.
January 2016 – God's Grace Flowing to the Muslim World (video). Over 10,000 people have viewed the Facebook post/video.
YWAM Grimerud, Norway prayed that God would enlarge the place for Muslims in their hearts.
YWAM Townsville, Australia prayed that the church's fear toward Muslims would be diminished.
YWAM Rostrevor, Northern Ireland prayed for teams ministering to refugees in Europe and the Middle East.
Y 360 in Colorado Springs, United States prayed to let the grace of God flow into the Muslim world by proclaiming scripture and writing Grace on leaves and releasing them into the stream.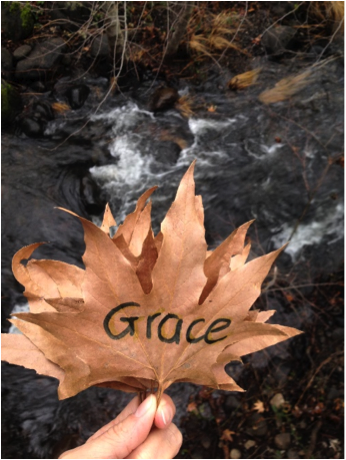 Source: Jolanda Blevins-Karelse
YWAM Kilimanjaro, in Tanzania, was led to repent for the sins of
fear and hatred regarding Muslims.
YWAM Harbour City, China tweeted that they prayed for breakthrough in the Muslim world.
YWAM Seamill, Scotland tweeted that they prayed for the Muslim world.
Leaders from the Western Area Circle Team of North America were gathered in Mexico and prayed on YWAM's global prayer day.
YWAM Zion, New Zealand fasted and prayed.
Upcoming topics for The Invitation:
March 10, 2016 – Praying for Areas and Where YWAM Is Not
April 14, 2016 – Global Topic
May 12, 2016 – Praying for Local Concerns (Location and Community)
The second Thursday is just a suggestion. Feel free to pray close to that date at a time that works well for your location's schedule.
Don't Miss The Invitation:
Save The Date
Loren Cunningham Invites You to Kansas City

The gathering together at YWAM KC September 4th-10th will be unlike any that we have had before. We are inviting not only our YWAM family from around the world, but our alumni, many of whom are working in the spheres.
These 5 days will help move us into the next wave of what God has for us. Please get the word out! Tens of thousands have been in YWAM and we don't have a way to communicate with them. So we need you to let them know they are invited to this historic event.
For more information, go to the website www.ywamkc2016.org.
Darlene and I will be looking for you to join us in September.
Blessings to you,
Loren