The Invitation November 12, 2015: Join YWAMers around the globe in praying and hearing from God.  He is inviting you . . .
"The alien who resides with you shall be to you as the citizen among you;
you shall love the alien as yourself…."
Leviticus 19:34 NRSV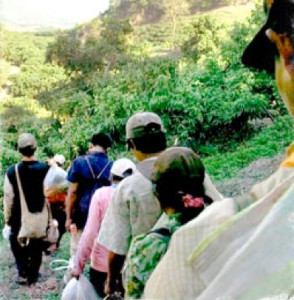 We invite you to pray this month for your YWAM location and your community.  Take time to hear from God regarding how He would want you to pray for local concerns.
This month, as you pray for your own local community and YWAM ministry, we suggest that you include some prayer for immigrants around you. Due to the ongoing and increasingly urgent refugee situation in Europe and other areas of the world, your local area might have a new influx of people from other countries.
"The flow of migrants worldwide is changing the demographics for missions…. We are finding the unreached more and more in our own backyard."
– Tim Svoboda, YWAM San Francisco

The alien who resides with you shall be to you as the citizen among you; you shall love the alien as yourself….
– Leviticus 19:34 NRSV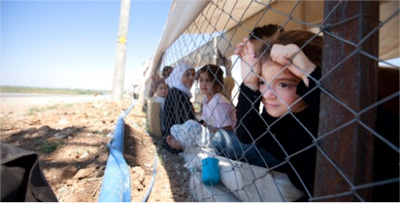 Suggestions for Prayer
General
Spend time with the Lord listening to what He has to say to you about your location.
Make a list of things for your location to celebrate!  Praise God for each.
Pray for DTS students at your location, that they would be able to focus on learning and ministry.  Pray also for strength and blessings for their family members.
Immigrants in Your Area
Watch this video to see how YWAM San Francisco is meeting needs in their city:
Pray for the Lord to give wisdom to your location regarding opportunities to reach local immigrants, refugees, or international students. Consider prayer walking or mapping your city (see below) to assist you in your prayer.
Pray for churches in your area to befriend the immigrants or ethnic groups around them.
Pray for mobilization of workers from your location to serve immigrants, refugees, or international students locally or maybe even in an area where YWAM does not have a presence.
Take Action
Prayer walk: Go to significant spots in your city and pray while you are walking in groups of 2 or more.  Think of places where there is tension, where there are immigrants, where there may be several international students, etc.  Report back to your location how God spoke to you.
Map your City: Hang up a map at your location.  Identify people groups in your city and the languages they speak.  Circle areas on the map where these people live and work.  Listen as God speaks to you about these people groups and what you can do.
Dig deeper: Read Tim Svoboda's emails entitled "The Strategic Nature of Cities" and his series of articles entitled "The Urban Challenge".  Conduct relevant research regarding your city.  Make plans for your city based on what you are hearing from God. http://www.ywamsanfrancisco.org/wp-content/uploads/2015/07/TheStrategicNatureofCities-3.html. See alsowww.ywamcity.org.
Reach out to refugees in Europe and the Middle East.
Tell YWAMers what you sensed in prayer:


Go to

facebook.com/youthwithamission

, find the post for November 12, and add a comment about how you prayed.  Go to

twitter.com

; search for #praywithywam and tweet about your prayer time/post a picture.

Tell us about your location:
During a future month, we would like to  include in The Invitation a description of the variety of cultural ways that YWAMers pray.  Please help us by sending an email to prayer@ywam.orgwith one of more of the following:

Cultural traditions of your location that you incorporate into prayer. Please describe what that looks like.
Prayer methods from other cultures that you have tried in prayer.  How did that go? Please describe that for us.
Unique aspects of your prayer time.
Pictures/videos/other multi-media components that depict the uniqueness of the prayer times at your location. Send us something in your local language.  A video, flyer, prayer list, etc.
Follow-Up From Last Month
On October 8, YWAM launched The Invitation with the global prayer topic of Ending Bible Poverty Now.  Thanks for praying!  We had a great response from many of you . . .
YWAM Bangkok requested prayer via email for funds to distribute another 20,000 Bibles.
YWAM Borgen posted "Pray AND work, it gives good results."  on Facebook.  (They prayed AND gave out over 9,000 Bible in the area around their base.)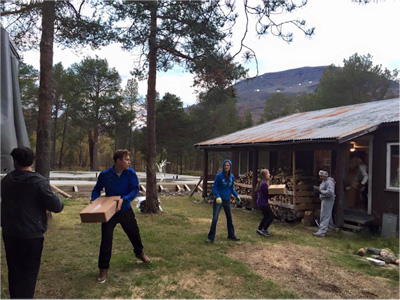 YWAM Seychelles requested prayer via email for completion of a seven year project to make an audio copy of the Four Gospels in Creole.
YWAM Guatemala City reported on Facebook that staff members that speak indigenous languages were challenged during the prayer time to help more in this area.
YWAM Wales tweeted and posted a picture showing their commitment to end Bible poverty.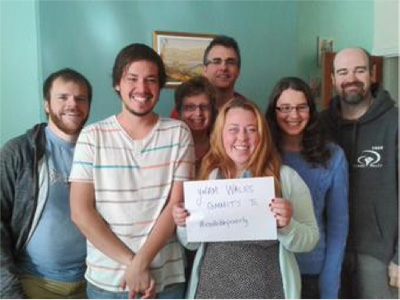 University of Nations Bali prayed specifically to end Bible poverty amongst the nine people groups they have adopted and also signed a commitment statement on canvas that hangs on the wall as a daily reminder.
YWAM African Bible Safari requested prayer for resources and equipment needed to train the trainers for Bible translation for the eight hundred Bibleless languages in Africa.
YWAM Brisbane prayed that those who are translating the Bible will find the specific and culturally relevant words.
Upcoming topics for The Invitation
December 10, 2015 – Praying for Areas, and Where YWAM Is Not
January 14, 2016 – Global Topic:  A Picture of a Breakthrough in the Muslim World
February 11, 2016 – Praying for Local Concerns (Location and Community).
March 10, 2016 – Praying for Areas, and Where YWAM Is Not
The second Thursday is just a suggestion. Feel free to pray close to that date at a time that works well for your location's schedule.
Don't Miss The Invitation