Join YWAMers around the globe in praying and hearing from God. He is inviting you!
And wherever the river goes, every living creature that swarms will live, and there will be very many fish. For this water goes there, that the waters of the sea may become fresh; so everything will live where the river goes. (Ezekiel 47:9)
This month we invite you to pray for Muslims. Instead of giving you specific prayer suggestions, we ask that you watch a video, then seek God for direction about how to pray.
Suggestions for How to Pray:
In preparation for this time of prayer:

Watch this powerful video entitled God's Grace Flowing to the Muslim World about a vision God gave to one of YWAM's Middle East leaders. This video has been created specifically for The Invitation this month. We have included a transcript at the end of this document. Although the video is only available in English the transcript has been translated into the other languages of The Invitation.
Review relevant statistics below regarding Muslims coming to Christ.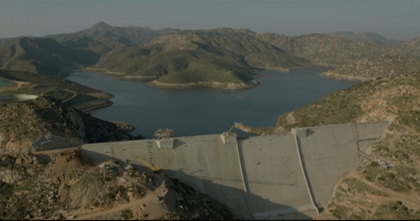 Enter into quiet time with God. Be silent while waiting on God and listen to what He is speaking to you regarding this video.
Record and report any impressions you received from God.
Pray accordingly, based on what you received from God.
Converse with God, asking questions such as:

What is still hindering the flow of your grace?
How could your grace bring even greater results?
How would you have me/my location respond to this video?
Lord, how do you want me/us to pray for Muslims?
Lord, is there a Muslim that you want me to befriend?
Is there a ministry involving Muslims for our location?

Be aware of what action He is leading you to take.
Share how God spoke to you.

Share on facebook.com/youthwithamission, find the post for January 14, and add a comment about how you prayed.
Go to twitter.com; search for #praywithywam and tweet about your prayer time/post a picture.
Share with other YWAMers in person or through other channels.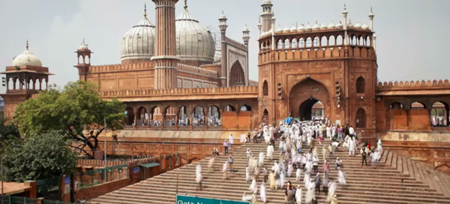 Relevant Statistics:
In his book A Wind In The House Of Islam, David Garrison reports research that shows a dramatic increase in the number of movements of Muslims to Christ in this century compared with previous centuries. He defines a movement of Muslims to Christ as "at least 100 new church starts or 1,000 baptisms that occur over a two-decade period":
7th – 18th centuries (the first 12 centuries of the Islam religion): no movements of Muslims to Christ
19th century: 2 movements of Muslims to Christ
20th century: 11 movements of Muslims to Christ
First 12 years of 21st century: 69 movements of Muslims to Christ (which is 84% of the total number)
"Prayer has been the first and primary strategy for virtually every new initiative into the Muslim world. It is the great unseen force…"
David Garrison, A Wind In The House of Islam
Take Action:
Pray
Read the Red Sea Covenant to learn more about YWAM's commitment to God on behalf of the Muslim world: http://www.ywam.org/about-us/red-sea-covenant/
Befriend a Muslim, get to know their family, invite them into your home. Challenge yourself to do this in the next 30 days.
Involve your church. Speak with your pastor(s) and others. Plan an event that is focused on getting to know Muslims.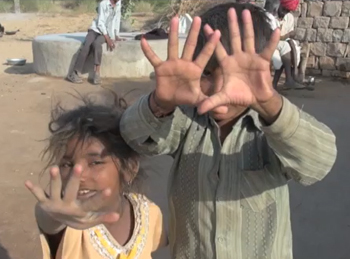 How We Prayed:
November 2015
YWAM Iquitos, Peru joined The Invitation to intercede for refugees in the West. After conducting dramatized activities to make them more aware of the living reality for refugees they committed to pray for refugees on an ongoing basis.
December 2015
YWAM Newcastle, Australia and YWAM Athi River, Kenya shared that they joined The Invitation and prayed for the unreached and for workers in the Horn of Africa.
YWAM Heidebeek, The Netherlands was led to pray from Psalm 24. The Lord impressed upon them that the people of the Horn of Africa "belong to the Lord" and that Ethiopia will be key to opening the nation of Yemen.
YWAM Boise, USA reported that they also minister to Eritreans in their city and invited other YWAMers to join them (www.ywamboise.org).
YWAM Phnom Penh, Cambodia focused on Revelation 3:7-8 (open doors). Open doors included chatting over coffee. The Lord led them to pray for the workers in the Horn. God impressed upon them that workers must be willing to lay down their life, but when they do, lost people will run to them to hear the Gospel.
YWAM Caracas and Puerto LaCruz, Venezuela thanked God for giving them time to pray for the team in Africa.They prayed Isaiah 41:9 and noted that God is revealing himself to Muslims and that for God there are no impossibilities.
An individual prayed for an unraveling and unlocking of the locks and chains holding Africa and for an opening of eyes and softening of hearts for the people of Africa so that they can see Jesus in all of His Glory.
Another individual from Canada prayed for provision for the teams in Africa and that the hearts of people from Canada would burn for these teams. The Lord also showed her a releasing of the power, courage and strength of Himself, as well as a new awareness of God in an Arab area.
We heard from two people regarding elections and leaders in their areas.Please pray for godly leaders, fair elections and for people to lose their fears through accepting Christ.
Upcoming topics for The Invitation:
February 11, 2016 – Praying for Local Concerns (Location and Community)
March 10, 2016 – Praying for Areas, and Where YWAM Is Not
April 14, 2016 – Global Topic
May 12, 2016 – Praying for Local Concerns (Location and Community)
The second Thursday is just a suggestion. Feel free to pray close to that date at a time that works well for your location's schedule.
Don't Miss The Invitation:
Save The Date:
The 2016 YWAM family gathering in Kansas City will be completely different! If you feel you are part of the YWAM family, though you might be working in business or education or public service—or any of the spheres of influence—you are welcome.
Please plan to come: September 4-10, 2016 in Kansas City, Missouri; USA.
Video Transcript
God's Grace Flowing to the Muslim World"
Twenty years ago as I was walking next to a river in Indonesia I felt the Lord asked me a question "Son, how big a dam would you need to totally stop the flow of this river?" I thought a minute and answered "Well, it doesn't matter how big a dam you build, the water will keep piling up behind it. Eventually it will come over the top, go round the sides or break through the wall itself". God responded "Exactly, and that's my grace flowing to the Muslim world."
God was preparing me to spend the next two decades of my life in the Middle East. For most of this time relatively few people from Muslim background responded to Christ. Even though we were sharing the good news and living lives of sacrificial love, it was as if the flow of grace to these people was dammed up behind a wall of cultural and religious control.
In 1976 engineers in the USA were filling a major new dam. One morning, as it was almost reaching full capacity, they noticed a wet spot in the face of the dam. Soon it became a small leak, so they sent bulldozers to try to patch it up. Then whole sections of the dam face caved in swallowing up the dozers. Suddenly, only four hours after noticing the first leak, the whole dam collapsed sending millions of tons of water down the valley. Something that had taken years to build and seemed so solid and immovable was suddenly gone.
Looking at the Middle East from a distance right now it might look like the dam holding back the message of Christ is strong, and may be getting even stronger. We can be concerned that Christianity will be wiped out of the Middle East. Many are fearful that Islam will overrun many of our western cities and nations.
But come closer, and the picture is very different. Twenty years ago in many countries it was very rare for a Muslim person to become a follower of Jesus. In other countries it seemed the dam had totally sealed off the flow of God's grace and there were virtually no known believers. But God called us to pray. YWAM started the 30 Days of Prayer for the Muslim world. And we began to see a great flow of God's grace to the Muslim world. The dam has been filling; the pressure has been building. And now we are seeing significant leaks through the dam. In many parts of the Middle East and across the world more Muslim people are becoming followers of Jesus than ever before in history. The built up pressure of grace behind the dam is beginning to rush through the leaks. The dam holding back God's grace is beginning to crumble before our eyes. This doesn't mean that Islam will cease to exist but that its power to hold its people from the gospel is collapsing.
Now Is The Time (Sub-title on video)
Many Muslims are disillusioned, searching for life and truth. Now is the time to let the compassion of God move us to reach out to Muslim people wherever they are.
Now Is The Time (Sub-title on video)
In Muslim nations across the world, the devil is taking every opportunity to steal, kill, and destroy. Now is the time to stand in prayer for Muslim communities to limit his destructive power and see God's healing flow.
In recent years, many Muslim communities have been touched with the gospel, but in other communities the love of Christ is still unknown. Now is the time for every Muslim – even in remote and difficult corners of the world to know that they are loved.
Now is the time for Muslims to come home.
YWAM Leader in the Middle East